Millésime Drive
introduced by
Arthur DEFAUD
Having been a car enthusiast since childhood, I chose to train as a mechanical engineer in order to acquire a quality education, both in theory and in practice. Once graduated, my goal was to make a living out of my passion by combining engineering and classic cars.
Millésime Drive was born.
We want to make the world of classic cars accessible to as many people as possible, whether for a day or a lifetime. We work in partnership with a restoration workshop in order to meet all your requirements.
We are driven by a single engine, passion. In this respect, we take part in several events, some examples of which you can find below.
I am at your disposal for any further information.
I look forward to hearing from you,
Arthur DEFAUD, manager of Millésime Drive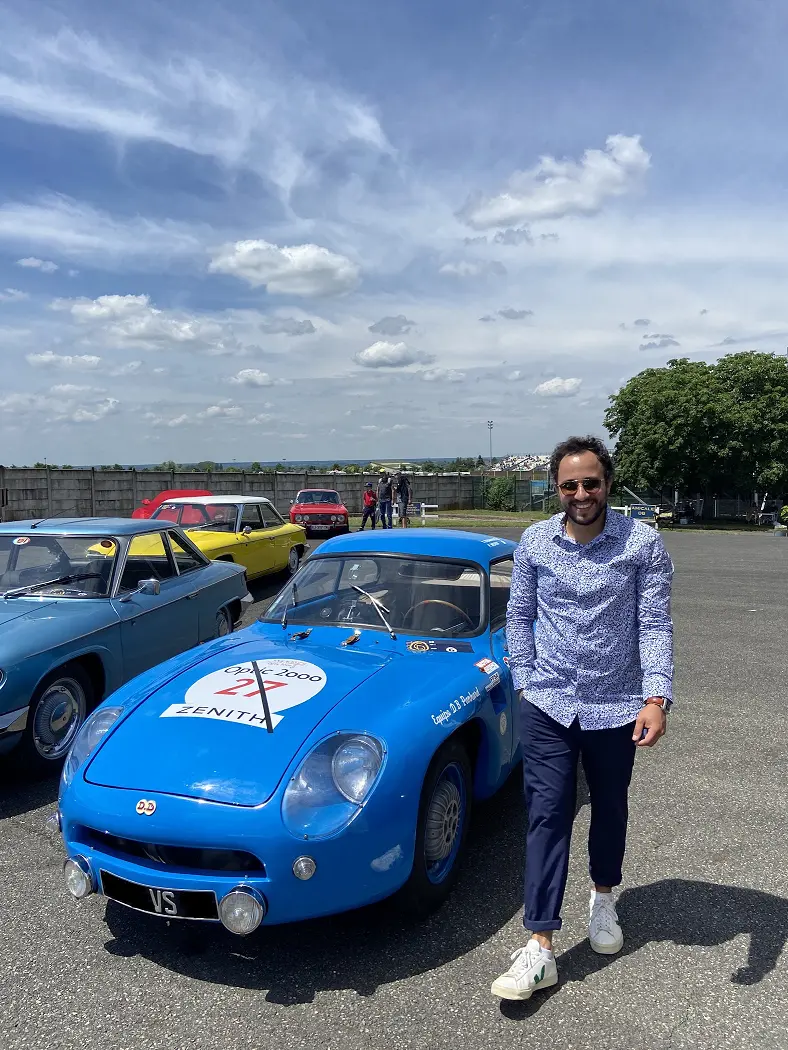 Le Tour Auto
Every year, we follow the incredible adventure of the Tour Auto by Peter Auto. Whether as an assistant, as press or simply as enthusiasts, this adventure takes us for a week on our beautiful French roads in the company of legendary cars…
Le Mans Classic
Every two years, we go to the Sarthe, not for its rillette but for the mythical Le Mans Classic by Peter Auto. For a weekend, we admire and listen to legendary cars racing on a no less legendary racetrack! Arnage, Mulsanne, les Hunaudières, we are transported back to the great hours of motor sport!
Le Grand Prix de l'Age d'OR
In the heart of Burgundy, the Grand Prix de l'Age d'Or by Peter Auto takes place every year on the Dijon-Prenois racetrack. Based on the same principle as Le Mans Classic, races are organised in different grids, this time ranging from F1 cars of the 80s to prototypes of the 2000s, while passing through endurance cars of the 70s. This varied cocktail of cars makes this event one of the most beautiful meetings on our local racetrack Dijon-Prenois!
Les Classic Days
Each year, the Classic Days are organised on the Nevers Magny-Cours racetrack or on the Bugatti racetrack in Le Mans. The time is ripe for exchange around the same passion. All owners of classic cars can take part in the event by gathering at the circuit and taking part in the driving sessions offered throughout the weekend!
Feel free to contact us if you wish to organise an outing to a motoring event.
Whether you want to drive or just watch, we will try to meet your needs.