Citroën 2cv Charleston
Millésime 1989
In 1957, Michelin bought Citroën and put Pierre Boulanger in charge. He had the idea of creating a car for the rural social classes, which would allow the parent company Michelin to increase its tyre business. The specifications were simple : "TPV" (very small car, "toute petite voiture" in French), 4 seats, 50kg of transportable luggage, 60km/h top speed, easily driven by a beginner and with impeccable comfort : the egg baskets must arrive intact!
The 2CV was born.
Among all the 2CVs, there is one that holds a special place in the hearts of the French: the Charleston special series. We chose it in its famous two-tone black and red Delage dress, which reminds us wonderfully of our Burgundy colour. For us, the Charleston is the most chic of the "deux pattes" and perfectly embodies French elegance.
Technical data :
Engine : twin-cylinder boxer 602 cm3
Gearbox : manual, 4 speed
Number of seats : 4
Finish : blue denim interior
Equipment : manual sunroof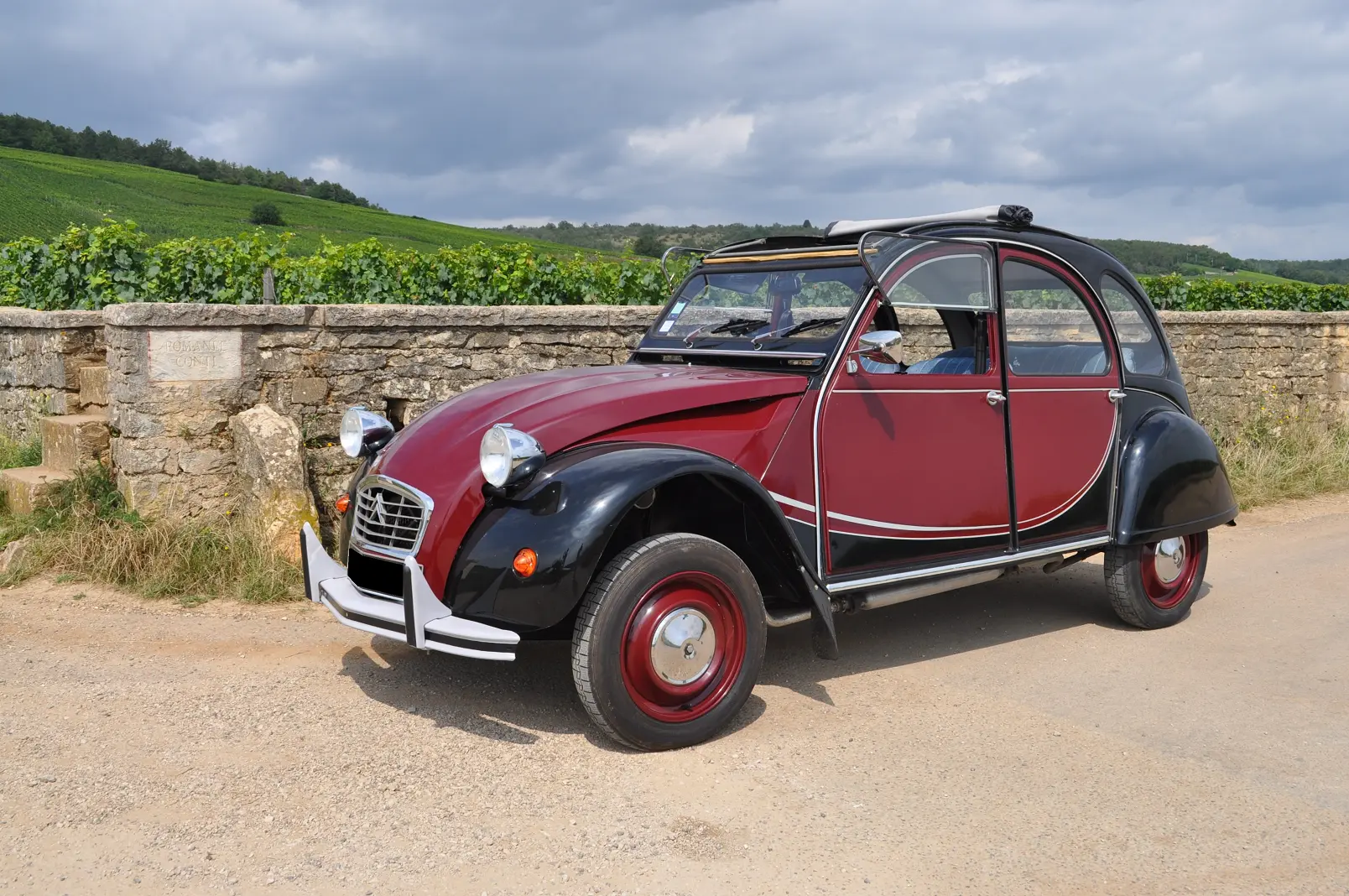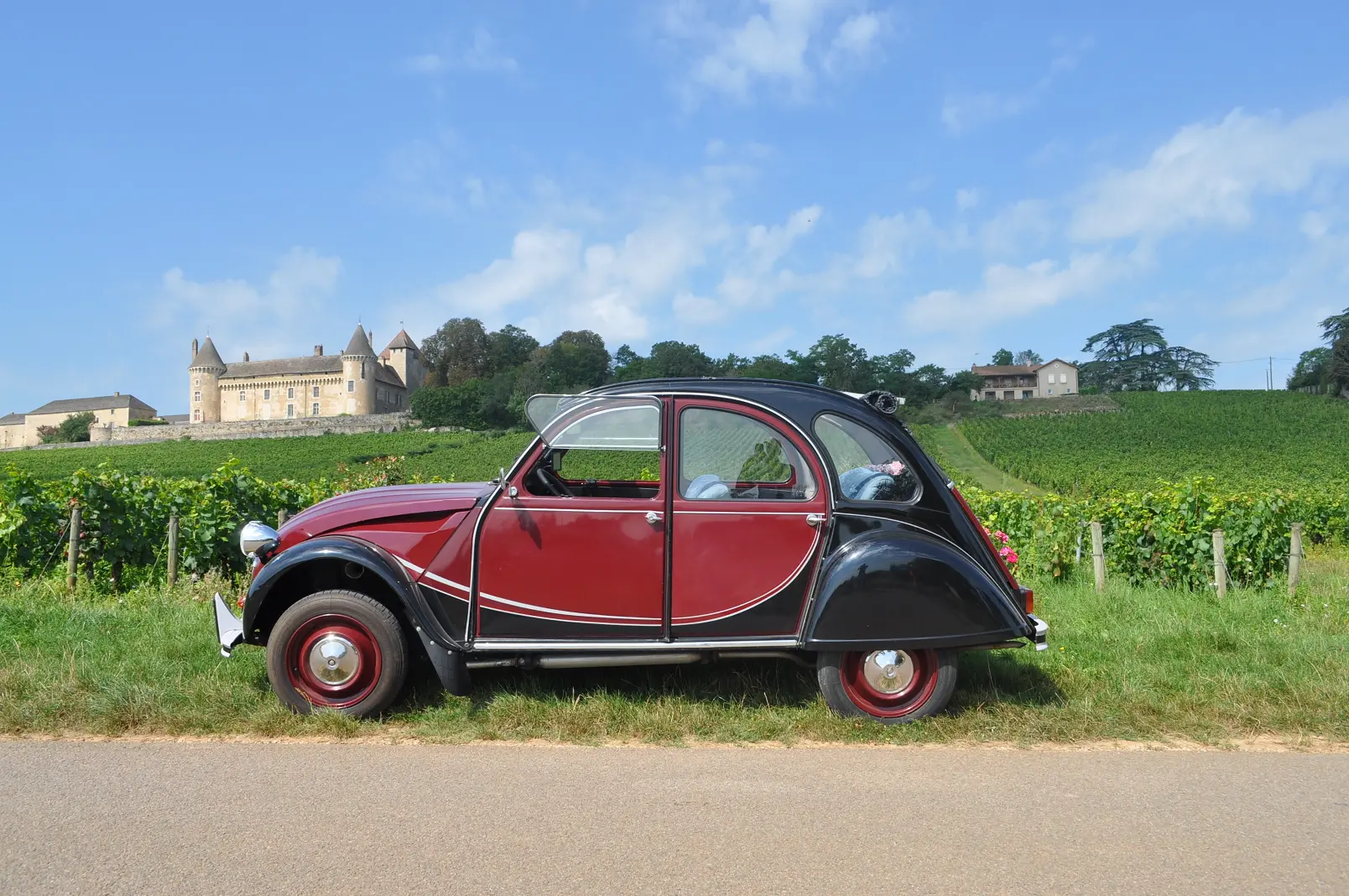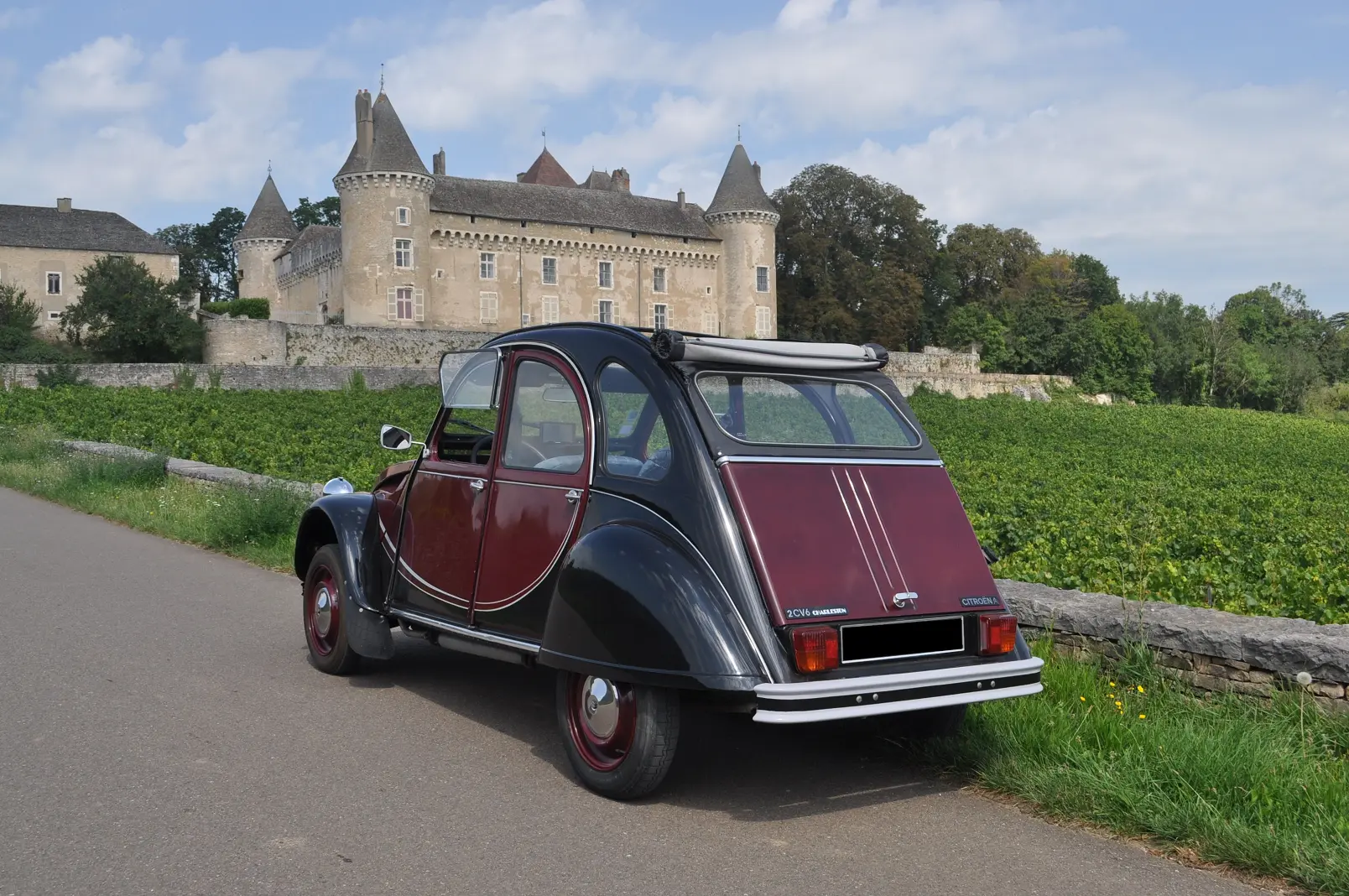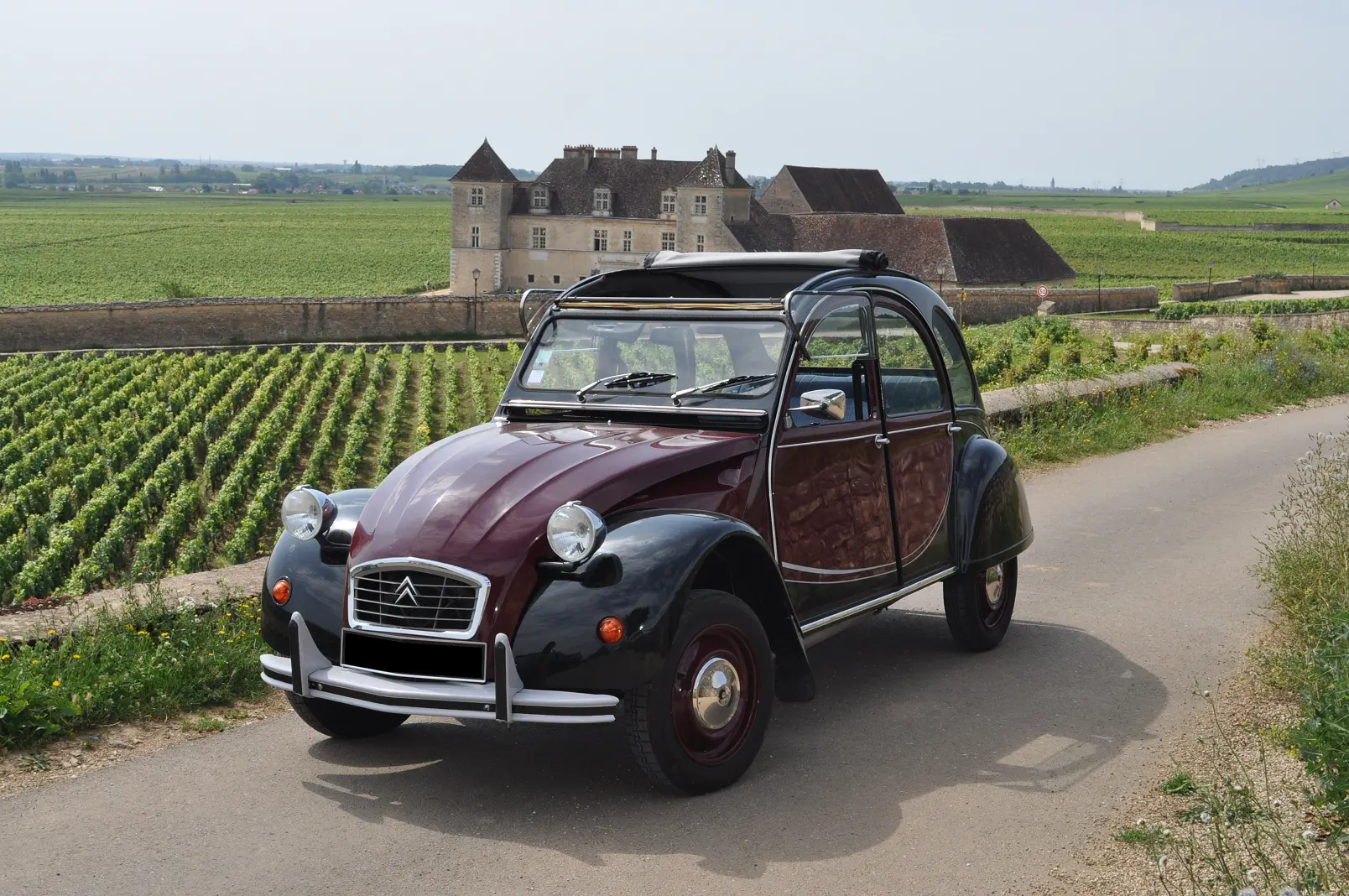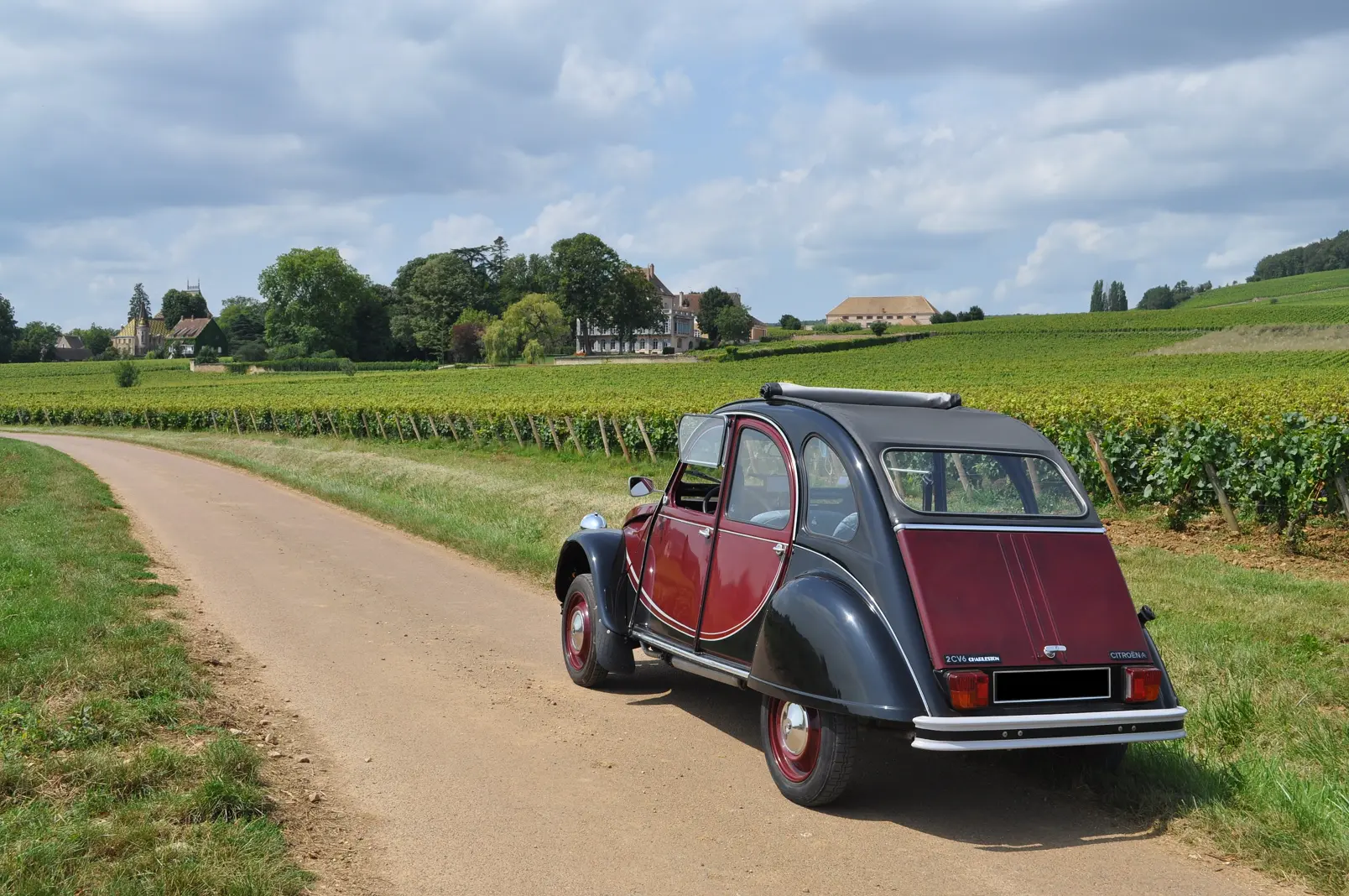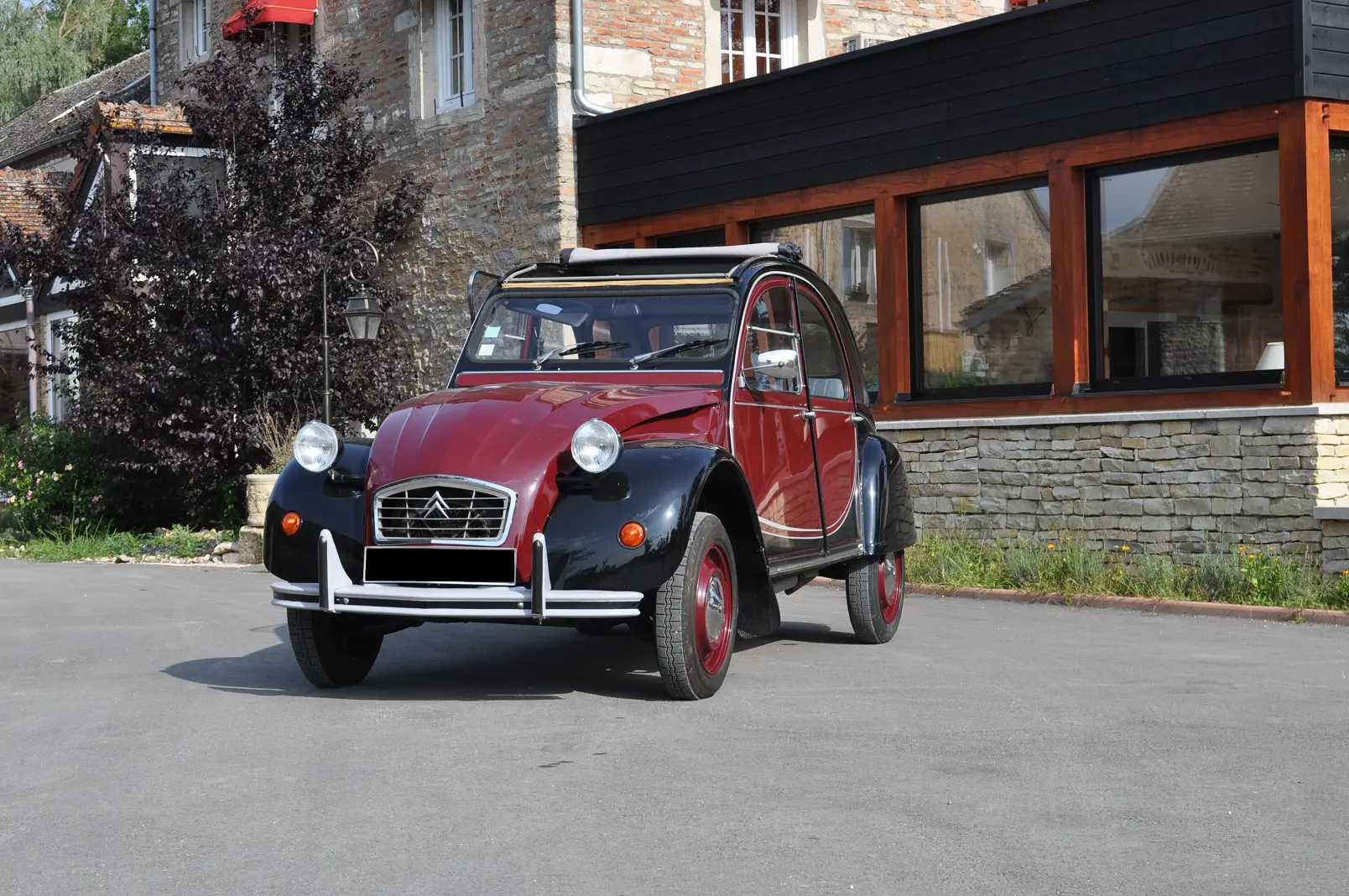 Mini 1300 MPI
Millésime 2000
In the 1950s, the Suez Canal crisis shook the car industry. In England, the Anglo-Greek engineer Alec Issigonisla of the BMC (British Motor Corporation) decides to design an economical vehicle, a people's car that will better cope with the crisis.
The Mini was born.
The 1300 MPI is the last version of this beautiful generation that will end in 2000. It is distinguished by the arrival of fuel injection. It is for us the perfect compromise between a timeless vintage look and an ease of use. We have chosen a "Chic" version with a large sunroof to allow you to fully enjoy your ride under the sun.
Technical data :
Engine : 4 cylinder 1,275 cm3
Gearbox : manual, 5 speeds
Number of seats : 4
Finish : beige leather interior
Equipment : electric sunroof